Cybersecurity Maturity Model Certification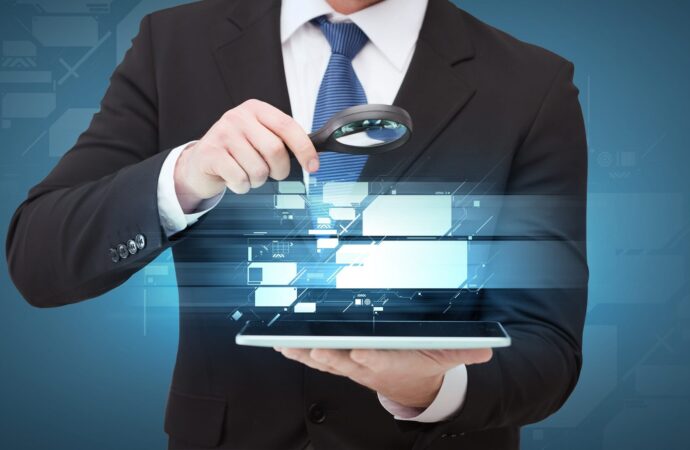 Protecting data and information from your company is quite relevant in a world where we all know how easy is to access them with some ability. Therefore, if you want to make sure you won't have problems with some information being filtered to your competitor or everyone, take the time to invest in its security. Now, protecting your clients' information and profiles is also crucial, which you should be quite familiar with when you use social media, apps on your phone like WhatsApp, and others that have some politics in order to protect your data.
As a company, you will deal with a lot of information from companies and customers that look for your services regardless of the ones you provide or if you are in charge of fabricating products. In the end, you will still obtain information such as personal contact from the client, its needs and issues in certain aspects, and some characteristics about his or her company to provide customized products or services. In simpler words, your clients will trust you with very personal and specific data for you to provide them what they need and request.
Part of owning a company and providing service is to make them rest assured their data or information won't be exposed nor filtered at any moment. And for this, there are several standards and requirements a company must meet to ensure the government is capable of protecting relevant data. Right now, in 2020, there was released a new certification called Cybersecurity Maturity Model which consists of a procedure based on maturity levels.
This is in order to protect sensitive information and data such as Federal Contract Information and Controlled Unclassified Information. In a few words, this procedure and a standard follow certain parameters to guarantee the security of all the data related to entities, clients, and your company itself. Now, unlike many other standards, this one is aiming for the protection of documents and information related to the Department of Defense in the country.
After all, companies from several industries are willing and looking to conduct businesses with the department, but this takes a lot of privacy and time. That being said, companies need to be familiar with how sensitive and fragile networks are without proper protection and a low level of cyber hygiene. CMMC (Cybersecurity Maturity Model Certification) aims for the protection of every data between your company and DoD regarding all the unclassified information and more.
For this, you need to undertake several levels that will increase the maturity of your company's cybersecurity. There is a lot to consider when you go for this option, which isn't necessary for all companies unless you are taking a contract with the DoD. Although CMMC isn't focused on protecting most of the information for your clients and your company but rather the one from a contract, this doesn't mean you cannot apply it on other levels.
You can experiment with the possibilities. However, since the procedure is new, and based on several ISOs, it will take more than a couple of days to understand it perfectly. But when it comes to cybersecurity overall, you can obtain basic, intermediate, and good cyber hygiene with the right integration of the procedure.
Should your company invest in its implementation and get certified?
For companies that are focused on having contracts and deals with Federals, DoD, and other entities, it is mandatory to meet all the requirements established in this procedure. However, it is quite optional for those that aren't involved in those deals. Now, if you ask us about the implementation due to the need for cyber hygiene and protection, it is a good investment and moves to make for the company.
Although this procedure and program are focused on companies like the ones we mentioned before, it is quite useful for those trying to obtain some security in this area. After all, CMMC is based on several standards and ISOs that are aiming for cybersecurity and can be useful for companies overall. Investing or taking the time to implement CMMC is something companies can't take lightly if they want it to work.
Since this procedure works with several levels that go from 1 to 5, you will be able to work in all the defects and weaknesses of your security. But for this, it is necessary to invest enough time, resources, and effort in making the procedure success in order for your company to get certified.
Of course, the company or organization that provides the certification also has an important role to play to guarantee the right implementation. This is why you need to be careful with one thing in specific: from who or where you decide to get certified. Organizations focused on ISO and standards are validated to provide you with CMMC. You can also find companies that provide guidance and support as well as the certification you need.
At ISO Pros, we are a validated and qualified company in this industry that can get you certified in the standard, procedure, normative, or ISO you decide to implement in your company. For this, we make sure to go through all levels—in the case of CMMC—with you and evaluate continuously your company.
Now, unlike what most businesses believe, our company isn't there to handle you a certification once you get to the final level. Instead, our role is to provide you with support and guidelines for your company to meet all the requirements and expectations in order to continue with the next level and get certified.
It is a long journey that requires time and effort, even more than resources themselves. However, we encourage companies from all industries and regardless of their focus on implementing it and get certified.
Of course, if you are in need of protecting unclassified information and data from your contracts with entities mentioned before, the need goes from 5 to 100 in an instant.
Is it worth it to invest in cybersecurity?
Overall—putting aside CMMC for a minute—, it is crucial to have some security in any company or business.
In the beginning, we mentioned how important is to protect the information of your clients and your company, especially in 2020 when hackers and qualified people are interfering with several databases. In simpler words, investing in cybersecurity will never be a waste of time and resources but rather the opposite. So, in terms of having or not to invest in it, or wanting or not to do it, we assure you it is necessary and something your company will appreciate since the very start.
Usually, companies that don't invest in cybersecurity notice way too late they should have done it since they either started to operate or managing data about clients, contracts, and relevant one starts to pill up and being consistent. CMMC might not be the best option for all companies—we won't lie to you about this and anything else—, which is why you need to evaluate if it is worth it or not for your business to go for it. However, overall, it is usually the right move when it comes to cybersecurity due to all the maturity levels that work perfectly with either new or old companies.
Knowing how to implement it and make it work is another story we just discussed a few paragraphs ago.
Is this procedure new or old?
CMMC is a new parameter based on several standards and ISOs that were released this year. There are other options or "versions" of it if you want to consider other parameters or standards to be previous ones.
However, this one is based on the best practices of cybersecurity and thus, the best standard at the moment when it comes to this area. Therefore, you could invest in old standards that work for some companies with fewer needs in this area.
But if you can afford—which we are sure you can since CMMC isn't expensive despite being new—this new standard, it is worth it to go for it even when you might not need everything implemented. New versions will always be the best way to go when you have advanced and serious needs in whatever area and section of your company.
In the case of cybersecurity, it is crucial to give it enough thought and consideration to avoid issues or problems in the future. In our company, ISO Pros, we have enough parameters and options for you to consider it according to your specific needs.
To get certified—whatsoever—, you need to go through all maturity levels which include several practices and standards. All levels are based on different practice standards and sources, after all, CMMC comes from more than 3 different normative and ISOs.
This is quite a lot when you consider that every standard involves a long document with several requirements and "rules" to follow to obtain the desired results.
Why is our company the one you need for CMMC?
This is a very good question since this procedure is new and knowing which company is good in implementing it or supporting you in the process is quite a mystery for most people. However, we can assure you that our company has experience in several ISOs and standards, includes those from where this normative comes from.
Therefore, we are familiar with many of the sources and requirements you can find in all the maturity levels of the process. We know this is a very delicate process due to the importance of having a reliable source that won't disappoint you and get you certified when you are truly ready for it.
Just like cybersecurity itself, we protect all data and information you will manage and deal with when implementing and carrying out this procedure. This means there's no need to worry about how reliable we are and if your data and information, especially the one you want to protect with this—which is mostly the contracts with DoD or other entities, will be safe or not.
We have put into consideration all the questions and doubts you might have regarding this implementation and service. And we can answer every single one you have in order to rest assured not only with us as the company that will get you certified but also, with the procedure itself.
For this, just make sure to contact us or have a look at our website where we have more information about this procedure. You can find all its benefits and what it is about in specific—levels, maturity, sources, specifications, and characteristics—in several of our articles and sections. Or you can contact us and let us know your inquiries. We would love to answer your questions and help you with everything you need.